AGAPE FAMILY CARE PROJECTS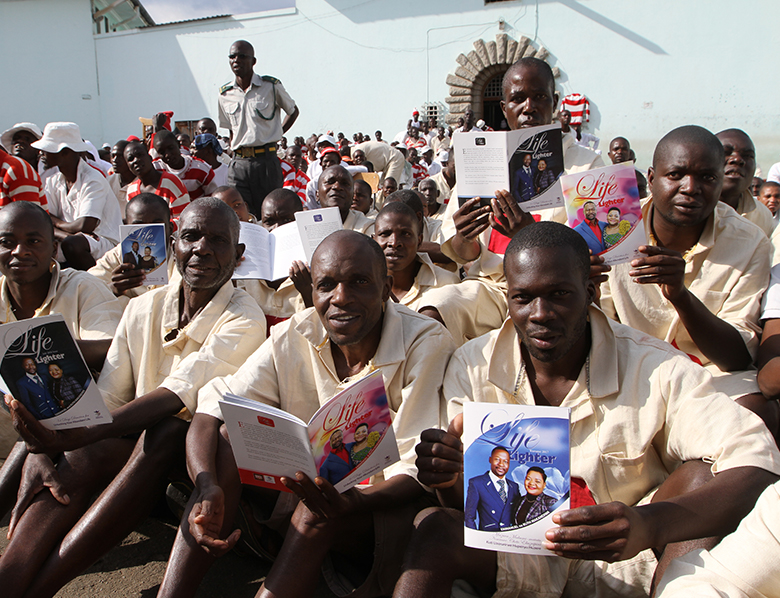 Agape Family Care – God's Love To The Nations
From 2008 till today, a charity organisation, that is on a divine mandate to transform lives through philanthropic works, has been and is still a beacon of hope for the less privileged all over Zimbabwe; a vessel through which the Love of God flows to individuals, families, communities and institutions – Agape Family Care.
Full Scope
Under the leadership of the great, unique and inspirational woman of God and visionary; Ruth Makandiwa, Agape family Care bring to life our vision on a daily basis; that is to be God's preferred channel for the distribution of His love to the under-privileged people of the world by reaching out to the less privileged (widows, orphans, prisoners, the elderly, the vulnerable and the destitute) and to transform lives by administering the love of God through Food Aid Distribution, Project Assistance, Life Skills, Training, Education, Provision of Clean Water and any other means possible.
---
Fields of Philanthropy
Water and Sanitation: Access to water and sanitation is a basic human right and Agape Family Care has been working in this sector to increase the access to water and sanitation for people who live in areas where it is hard to access clean water and in schools. Agape Family Care has drilled boreholes in Hatcliffe, Mabvuku, Tafara, Epworth and Muzarabani and over 500 000 people are benefiting from AFC's water and sanitation programme.

Shelter Packages: Agape Family Care works towards making life easier for the less privileged through the provision of accommodation support to individuals and families in need. This comprises the provision of monthly rentals for widows, orphans and the elderly and the construction of houses where necessary. To date AFC supports financially, on a monthly basis, over 500 households with rentals and 10 housing units have been built for the underprivileged.

Food Security: In a very positive and heartfelt effort to ensure that households and communities can meet their immediate and long term food needs and have access to adequate, nutritious food at all times, the organisation provides monthly food hampers and conducts free food distribution programmes in vulnerable areas and communities.

Health: AFC has conducted free medical treatment programs for people living in remote areas and cannot access proper healthcare. Over the years, AFC has successfully conducted 2 free eye-surgery outreaches in Centenary and Birchenough and also conducted free institutional health outreaches in Murehwa, donating medical equipment to hospitals in other areas (Chitungwiza General Hospital and Kadenge Rural Hospital)
Send A Child To School: The Send a Child to School program was birthed by the Agape Family Care to academically equip the less privileged children of the current and future young generations; giving them hope for a brighter future. AFC supports children from Primary Level Grade 1 up to the Tertiary level in the form of full scholarships, school material (stationery and uniforms) and accommodation packages for those in the Higher and Tertiary Level. AFC has also donated to learning institutions. In … Ruth Makandiwa through AFC donated 3 fully-furnished classroom blocks, text books and stationery to Muringazuva Primary School.

Institutional Support to Children's Home: Agape Family Care provides support in the form of basic necessities and food to Children's Homes and Homes caring for Elderly People. Support includes clothing, food and hygiene materials so that children and older persons achieve quality life.

Prison Fellowship: Reaching out to those behind bars, every year since 2011, AFC donates food, sanitary and basic necessities and to the Zimbabwe Prison Services and also hosts interactive and counselling programs for the inmates. The purpose of the Prison Fellowship is to show the love of God to those that are in prison. To date AFC has made 6 donations to Chikurubi Prisons.

Street Outreach: On an annual basis AFC reaches out to children, adults and the destitute living in the streets. Every year, AFC hosts events where free food and clothing donations are made to over 2500 people living in the streets. Several children have been placed into orphanages and some reunited with their families through these programmes.