AGAPE FAMILY CARE INTERVENTIONS
Agape Family Care is the missions arm of Ruth Makandiwa. Our assignment is to spread Love, Approach all people with Love, look at them with Love; listen to them with Love and talk to them with Love.
Health Institutions Support
Our focus is on the development of Health Institutions within our communities. We support them by meeting their immediate needs including donations of various medical supplies, bedding and accessories provisions for the smooth flow of their activities.
Operation Restore Sight
Operation Restore Sight works to eradicate preventable and curable blindness with a steadfast commitment that includes working with partners to leverage impact. Our targets are the elderly and less privileged in rural communities.
Food Aid Donations
Through sustainable food assistance programs, we're able to help families in disaster stricken communities meet their immediate nourishment needs
Goods Hampers Donations
Many families struggle to put enough on the table to go around and meet their needs. Our initiative for Grocery hampers donations a great way to distribute every-day products that beneficiaries can use and share with their families.
Life Skills Training Program
Through our Life Skills training program we want the less privileged to develop critical and creative thinking. Through the program beneficiaries are trained to develop various products and in the process earn a living out of their skill gained. Trainings include; Candle Making, Soap Making, Peanut Butter Making, Floor Polish Making, Detergents Production, Tapestry etc.
Tertiary Scholarships (Universities and Polytechnic Colleges)
We offer talented, disadvantaged children with College and University scholarships as well as intensive mentoring, leadership training and career preparation. This enables our graduates to successfully enter the chosen career path. Through the Scholarship we provide Clothing, Laptops, Study Material and Accessories, Visa Fees, Air Fares, Accommodation Fees, Upkeep Money.
Children's Scholarships (Primary School and High School)
Thousands of bright children in Zimbabwe especially in the rural areas continue to drop out of primary and secondary school because of lack of funds. We identify students with academic excellence from financially disadvantaged backgrounds and we provide them with educational assistance. We provide them with; School Fees, Boarding Fees, Full School Uniform kits and Required Study Material and Accessories.
Small Projects Establishments
Our purpose is to ensure that we dissolve the 'handout culture' and empower the less privileged so that they are able to transform their own lives. We help our beneficiaries to establish sustainable projects that include; Sewing Clubs, Flea Markets, Market Gardening, Poultry Business, Piggeries, Buying and Selling and Cross Border Trading. Through these small projects the economic welfare of our beneficiaries is improved.
Prison Outreach
Rather than rejecting prisoners and deeming them as societal outcasts due to their imprisonment we seek to support them, empower them and restore their hope through the Word of God. We engage in regular Institutional Provisions Donations, Inmates Donations, Inmates' Children Donations, Inmates Counseling and Fellowship Sessions, Evangelical Outreach as well as Devotion Distributions.
Water Source Establishments
Owing to the importance of water in sustaining life we have established a long term measure to ensure safe water to our urban, rural communities and various institutions through borehole drilling. These boreholes have been sunk in the targeted areas in order to augment water supplies.
Educational Institutions Support
We value education and we aim to transform our Rural School Communities. By identifying vulnerable community schools that are already in existence, we construct and renovate classrooms, libraries and important facilities, whilst improving access to hygienic toilets and clean drinking water; creating a safe and engaging environment for children. We also provide important educational materials and textbooks.
Farmer Inputs
Agriculture is the main source of economic livelihood for the majority of the rural community and agricultural inputs and services are their basic requirements. In a bid to address poverty reduction and enhance food security we have embarked on an exercise that provides free distribution of Seed and Fertilizers to small scale farmers in rural communities.
Accommodation Provisions
Owing to various economic challenges, many find themselves in inevitable predicaments that leave them unable to cater for their monthly bills and rental payments. In such cases, we offer the identified beneficiaries with the support that they require so that they are not left exposed and vulnerable up until they are financially stable.
Permanent Shelter Establishments
Our objective is to ensure that families have a safe and decent place to live, and for housing poverty and homelessness to be eliminated. Through our Permanent Shelter Establishments we identify suitable beneficiaries who are recipients of established Urban Properties or we construct Rural Properties for the less privileged.
Children's Homes
Our aspiration is for Children's Homes to become centers of excellence and central hubs of community support, and education, health, welfare, self -sufficiency and empowerment. We support various children's homes with cash donations, property refurbishments, groceries donations and clothing donations.
Health Outreaches
Our free medical outreaches are our most prominent avenue for reaching out to the less privileged members in rural communities and aiding them in accessing medical and healthcare service at no cost.
Clothing Distribution
We strive to live out God's mandate to "clothe the naked". With the help of our partners we are able to donate clothing, blankets and footwear for the less privileged.
Functions Invitations
We believe that sharing is caring and ultimately we aim to give others an opportunity to smile and enjoy the finer things in life. Through our hosted functions which include the Agape Family Care Founders and Patrons' Birthdays; we give invitations to people living on the street, the Elderly as well as Orphaned and Vulnerable Children. We also host Dinners for less privileged couples so as to help in building relationships.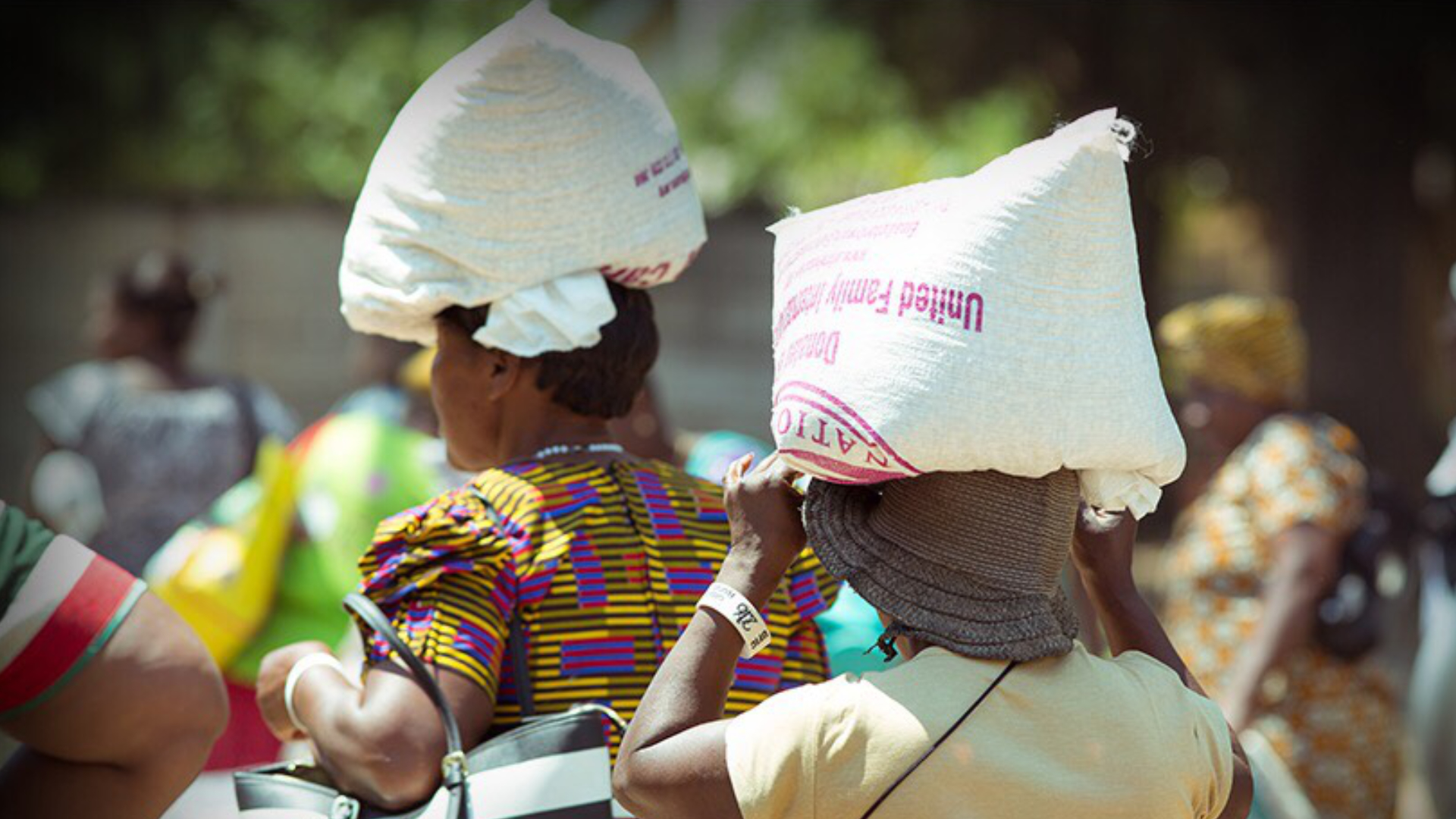 NEED TO VOLUNTEER
Oftentimes, partnering with other organizations allows us to strategically apply the generous donations from our friends and partners to the areas where they're needed the most. We research these organizations and follow-up to make sure relief is truly happening and the Gospel is being spread..